Items with Variants in BackOffice
Items with Variants affect a number of BackOffice operations. Follow along and learn all about them, from receiving and adjusting to reporting and more!
Table of Contents
Item List
Visit our Organize Inventory article to find out how to access and use the Item List.
Search for items by Name, UPC, or SKU.

Cost, Price, Markup, and Margin are hidden for items with variants as those values can be different for each variant. Quantity and Total Value represent all variants of that item combined.

Items with variants are identified by an arrow icon next to the item name. Click the arrow to view Cost, Price, Margin, Markup, Quantity, and Total Value for each active variant. For total inventory value, visit the Inventory Value report.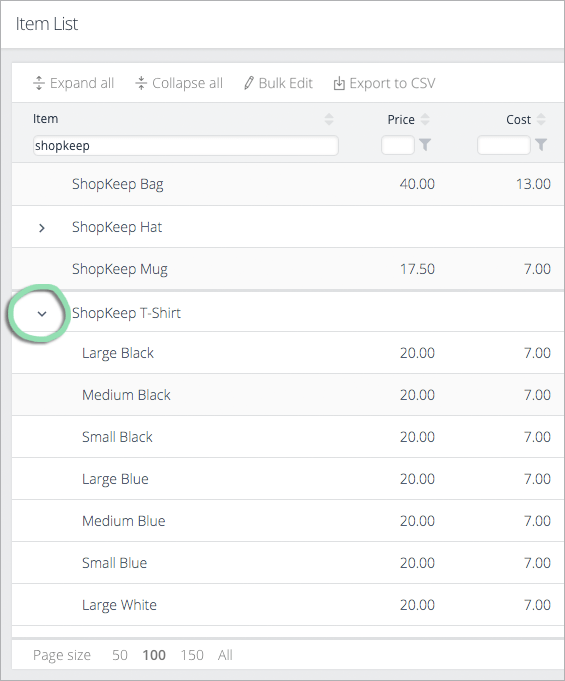 To show or hide variants for every item on the list, click 'Expand all' or 'Collapse all'.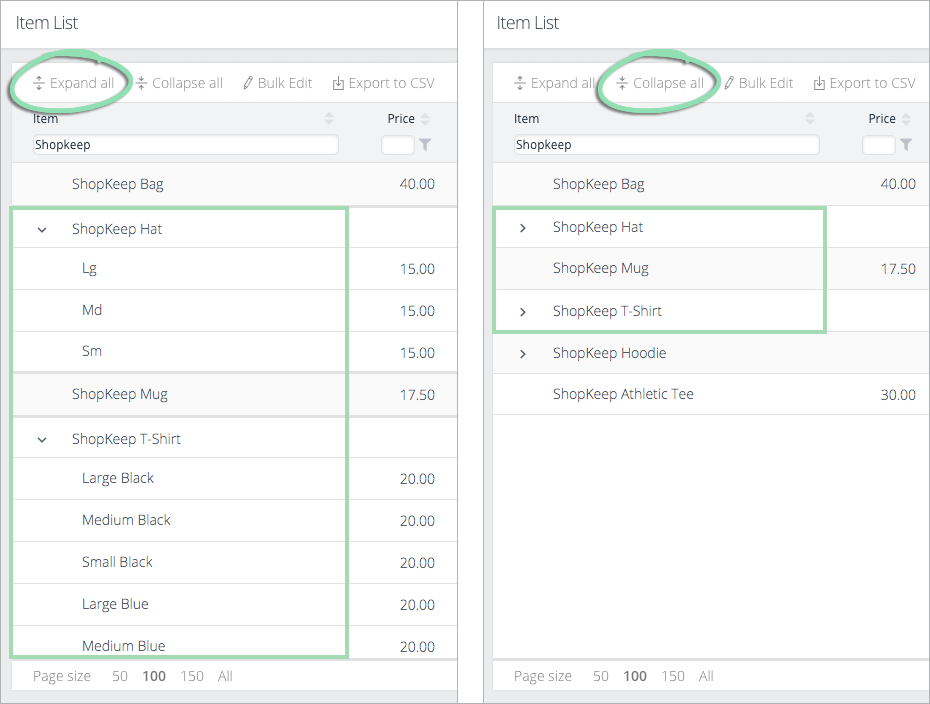 Click a header to sort the Item List by Item, Cost, Price, Quantity, or any other column with arrows.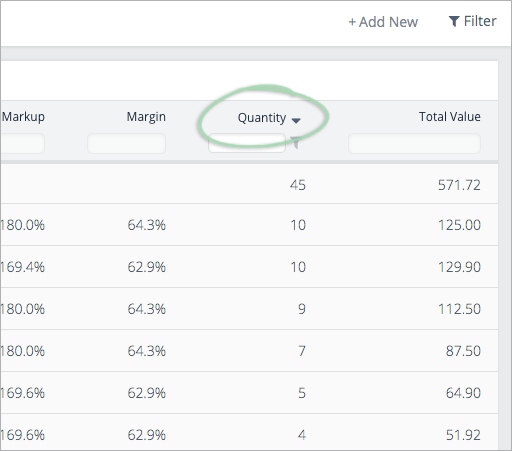 Update Inventory
Visit our Update Inventory article to find out how and where to add, receive, remove, and adjust inventory.
Only tracked items and active variants can be added, received, removed, and adjusted.
Search the item name, not the variant name, to add, receive, remove, or adjust an item with variants.
Enter 'ShopKeep T-Shirt', not 'ShopKeep T-Shirt – White Small'.

All active variants appear after selecting the item. Enter a Received Quantity for variants being added or received, a Removing Quantity for variants being removed, or a Counted Quantity for items being adjusted, then fill in the other fields as needed.
For variants not being added, received, removed, or adjusted leave 'Received Quantity', 'Removing Quantity', or 'Counted Quantity' blank.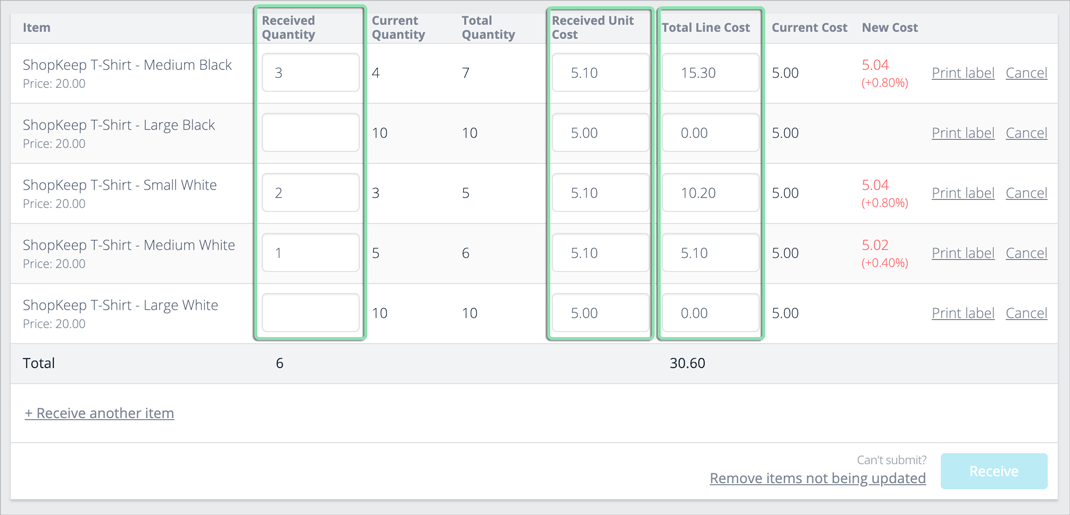 Click Remove items not being updated to remove all variants with no Received, Removing, or 'Counted Quantity', then click Receive, Remove, or Update.

Alternatively, search by UPC code to pull up a specific active variant.

Analytics and Reporting
Visit our BackOffice support page to find out how to access and view reporting.
Dashboard
The Dashboard's 'Top Selling Items' tile displays the sales total for all of an item's variants. It does not show individual variants.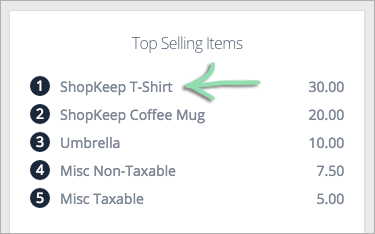 Transactions Report
Search the Transactions Report by item or variant name to narrow down the transactions that display.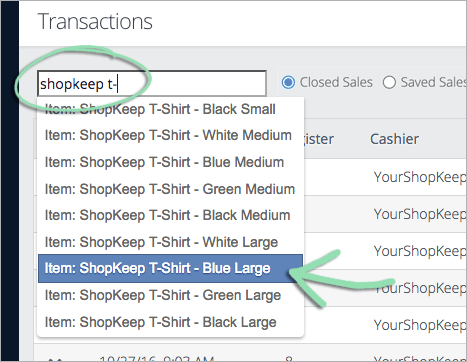 Items appear on the Transactions Report & Transaction by Item export with both the item and variant name.

Sales by Item
The Sales by Item report shows Quantity Sold, Sales Total, etc. combined for all of an item's variants.

Click an item row to see details on the variants used in sales/returns of the item.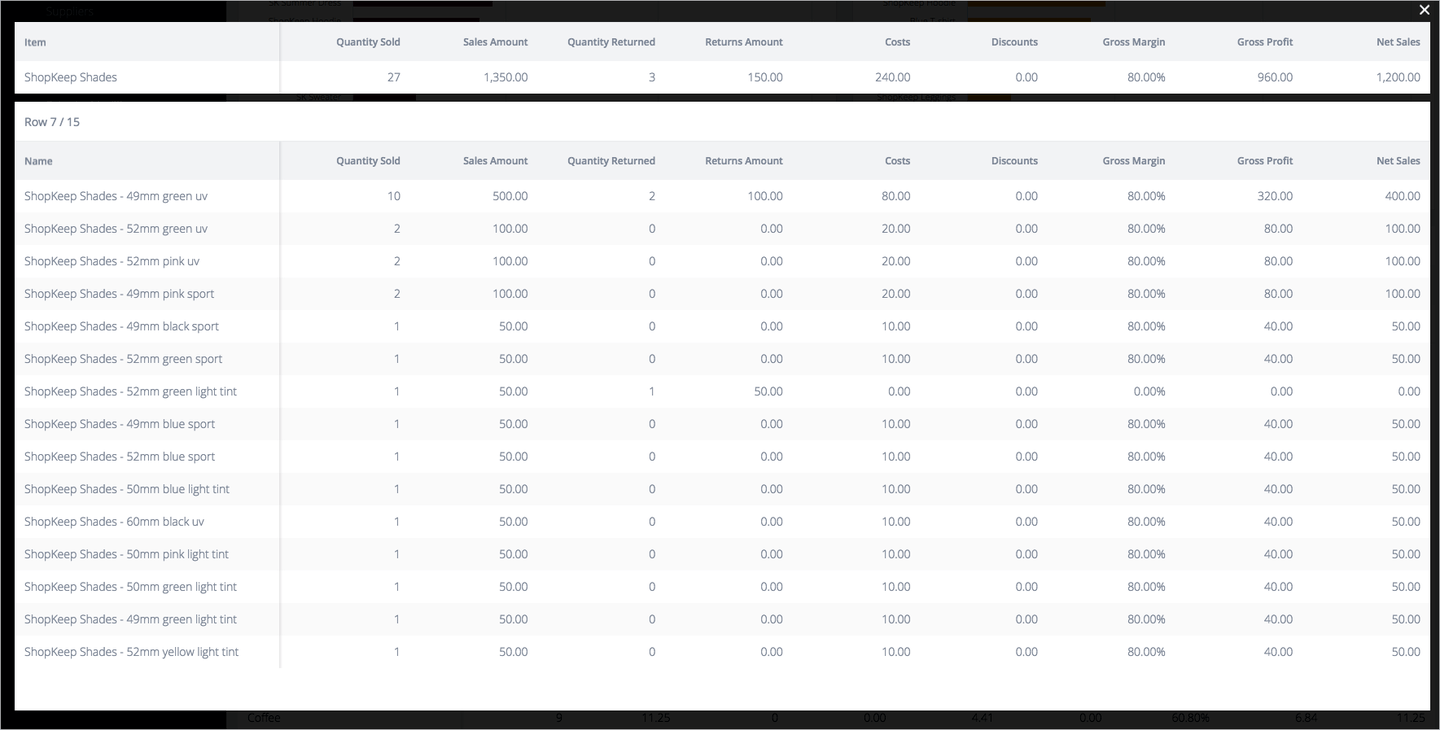 Quantity History Report
Click View History to see all quantity history for each individual variant item.
In the Item List, click the variant line item to view details.

Click the down arrow to view history details of each individual variant.

Sales, returns, adjustments, receiving, and removal events are listed for the selected time frame.

Reorder Report
Select Variants to filter the Reorder Report and show which variants have hit their Reorder Trigger.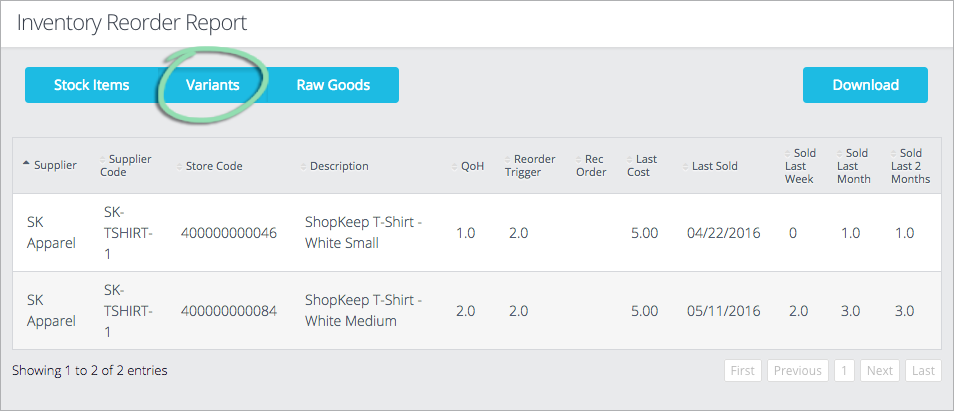 Stock Items Export
The Stock Items Export lists each individual variant. Use this report to view all of your items in one place.

Adjustment History
Adjustment History displays the name of the item and the variant and information about what was adjusted or removed.

Inventory Value
The Inventory Value report includes the value of items with variants in the total inventory value and lists each individual variant as its own line item.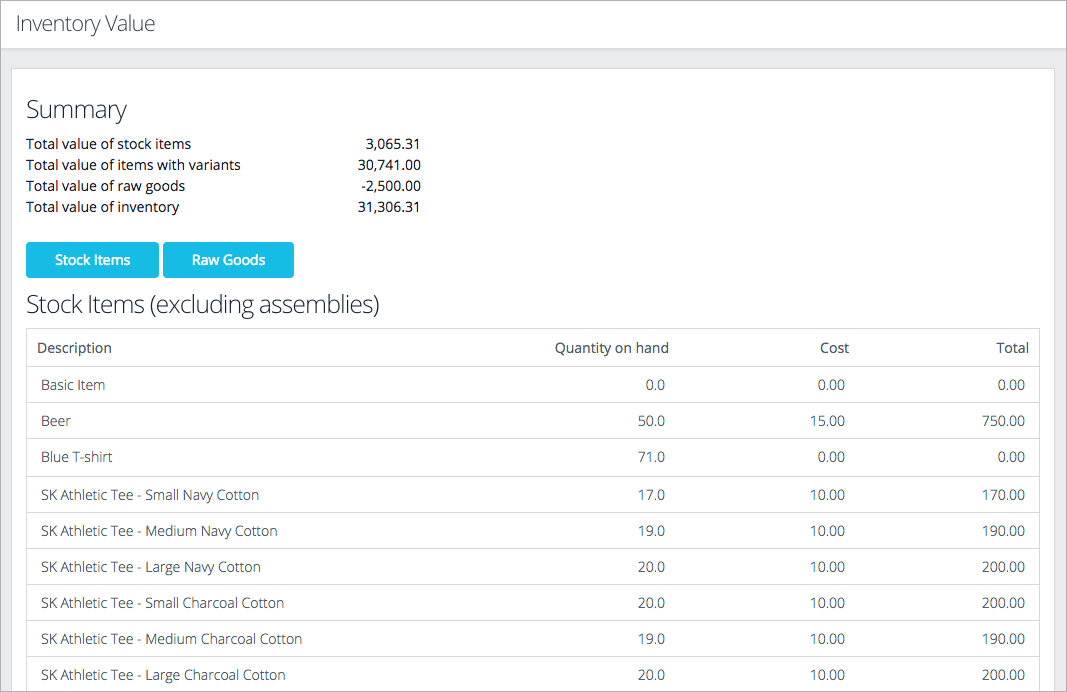 Unsupported Features
Currently, there are some BackOffice features that are incompatible with items that have variants. Not to worry, these all still work for basic items.
---