Diagnostics Screen
The Diagnostics screen provides an overview of vital aspects of the ShopKeep Register on the iPad, such as its internet connection and credit card processing statuses, IP address, and when it was last updated. Access the Diagnostics screen to view information about a specific register or for added context when troubleshooting.
To learn how to view diagnostics for the ShopKeep Register on a non-iPad device, visit our support article here.
Table of Contents
Access the Diagnostics Screen
From the ShopKeep Register app, open the Diagnostics screen for status information on the current register.
Sign into the ShopKeep Register app.
Open the Main Menu and tap 'System Diagnostics'.

Don't see 'System Diagnostics'? Tap 'Overview'.

Click to Enlarge
Understanding Diagnostics
To learn what information appears on the Diagnostics screen, read through the descriptions below.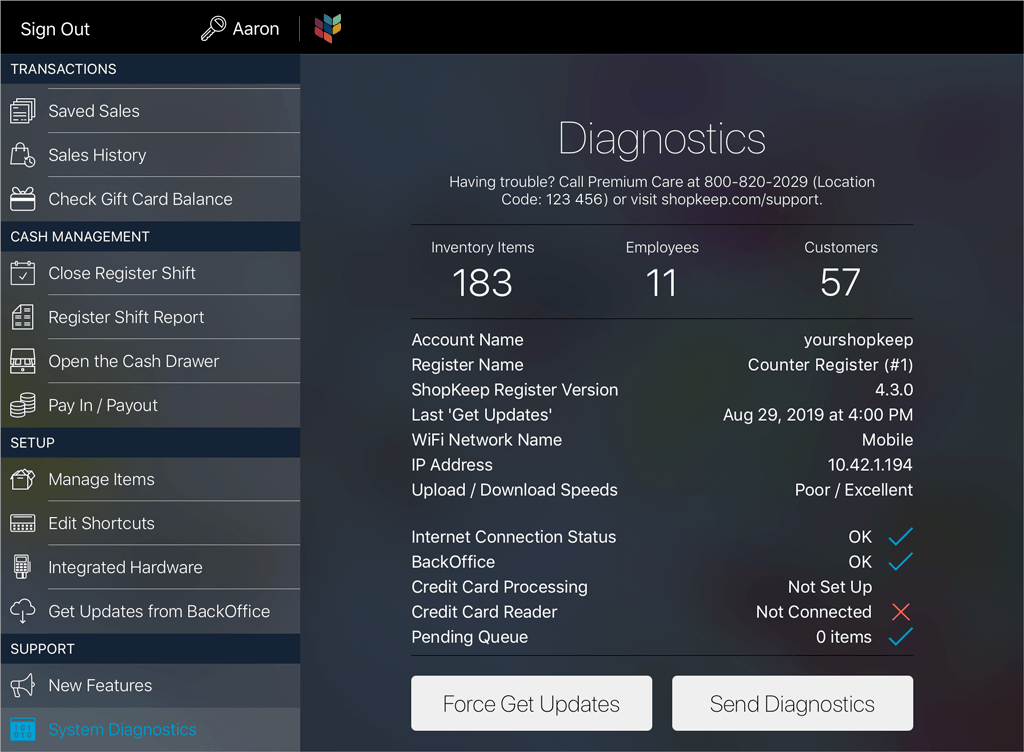 ---